It's well-documented that planting and tending to gardens can make you happy (or, at least, according to the Mayo Clinic, lower stress and boost mood). Growing food is also an important component of leading a more sustainable lifestyle, keeping the distance between where food is grown and eaten to a minimum. When you take these benefits — not just for an individual gardener — but multiplied out across an entire community, even bigger and more positive things start to happen.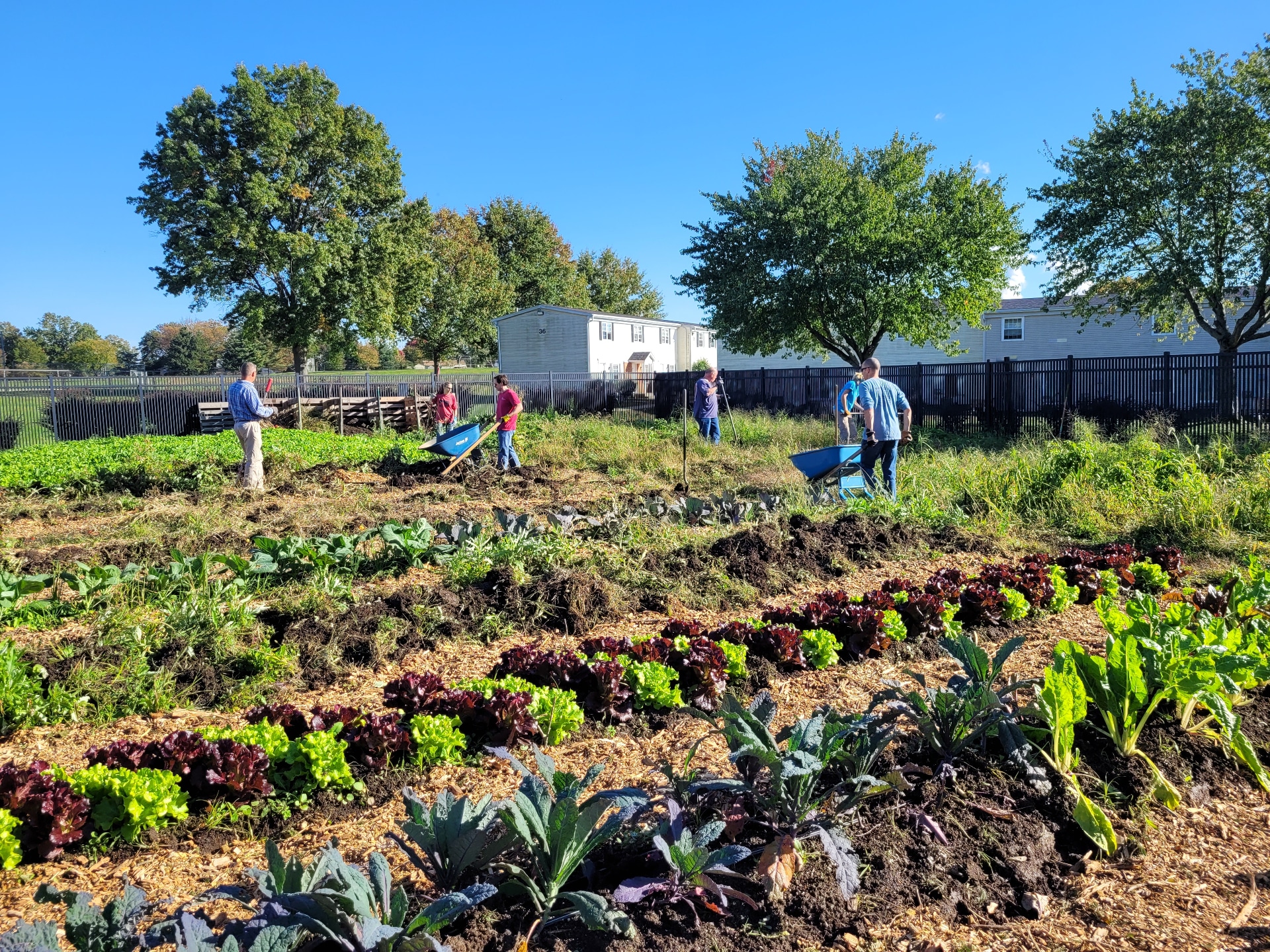 Food justice, for one, where groups of people have more self-sufficiency and sovereignty over where their food is coming from. A sense of shared purpose, for two, which can be especially profound for young people trying to figure out their place in a confusing world. The list goes on, including career development and employment opportunities, and access to fresh, healthy food. All of these factors are the motivating forces behind Trellis for Tomorrow, a Phoenixville, PA-based organization that combines organic gardening and youth programming to incredible effect.
Renamed Trellis for Tomorrow in 2018; the organization previously operated as part of Triskeles Foundation, an Exton-based nonprofit that provided philanthropic services and donor-advised funds. Since 2003, various versions of youth programming existed, always working with gardening in some capacities. When current Executive Director Jennifer Anderson took over in January of 2019, she helped to fully transition what was previously the Food for Thought program to a newly piloted model.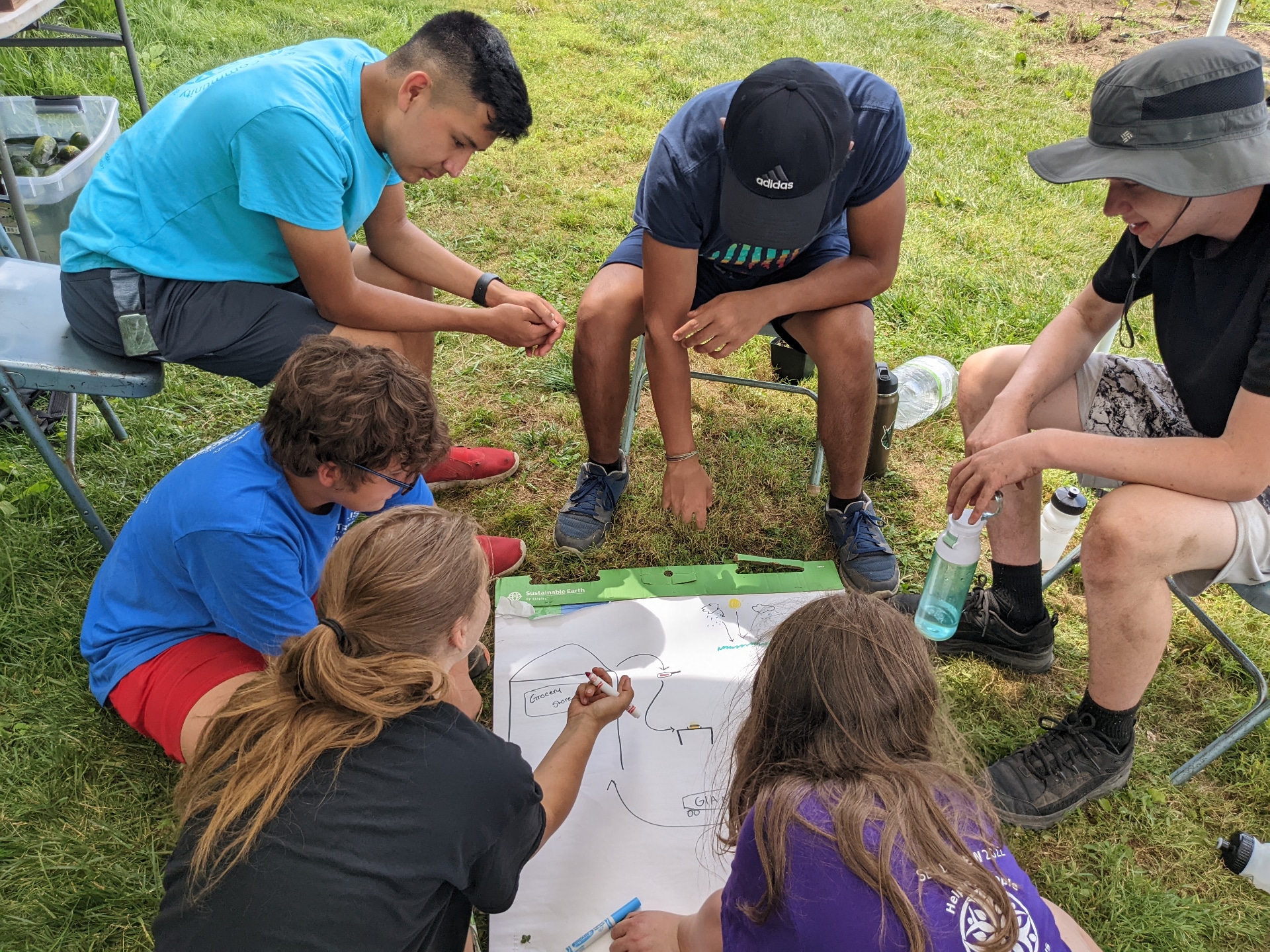 "Our youth program had always been about bringing youth from various low-income communities to farms to work and experience the programming on the farm," she notes. "Then, we piloted a reversal of that, where we built a garden in the community, and then recruited the youth to work in that garden and give the food back to their neighbors."
That was the origin of the SEED Skills program, perhaps the best-known part of Trellis for Tomorrow's work. The organization planted and maintained four gardens in low-income communities (Phoenixville, Spring City and two in Pottstown), which operate from March through October. The primary youth program is an 8-week session in the summer, which provides a paid work experience for youth, age 12-18. The teens work in and manage the garden, harvest the produce, and develop an enterprise to give back to the community.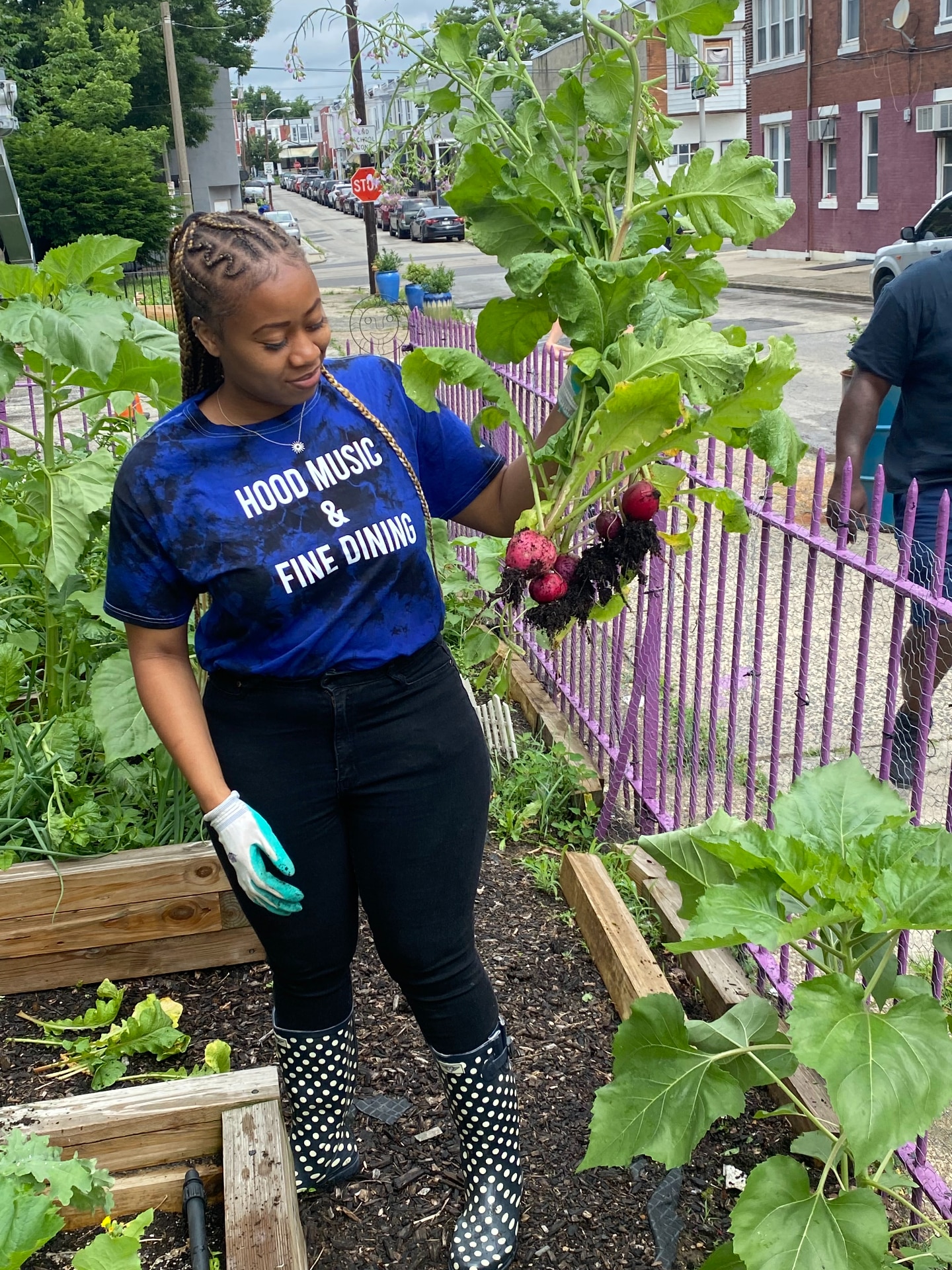 "It's quite a remarkable experience for a lot of these youth, it gives them skills and new perspectives about growing food," Anderson says. "They're also more tied into their own personal diet and physical well-being, through doing physical activity outdoors and through cooking and recipes demos we do."
There's also a strong entrepreneurial aspect to SEED Skills, with classroom time built in for the kids to build their vision for the future. The kids are also in charge of distributing and selling the produce they grow each season — which can be upwards of 8,000 pounds total — through farmstands and pay-what-you-can produce subscription boxes.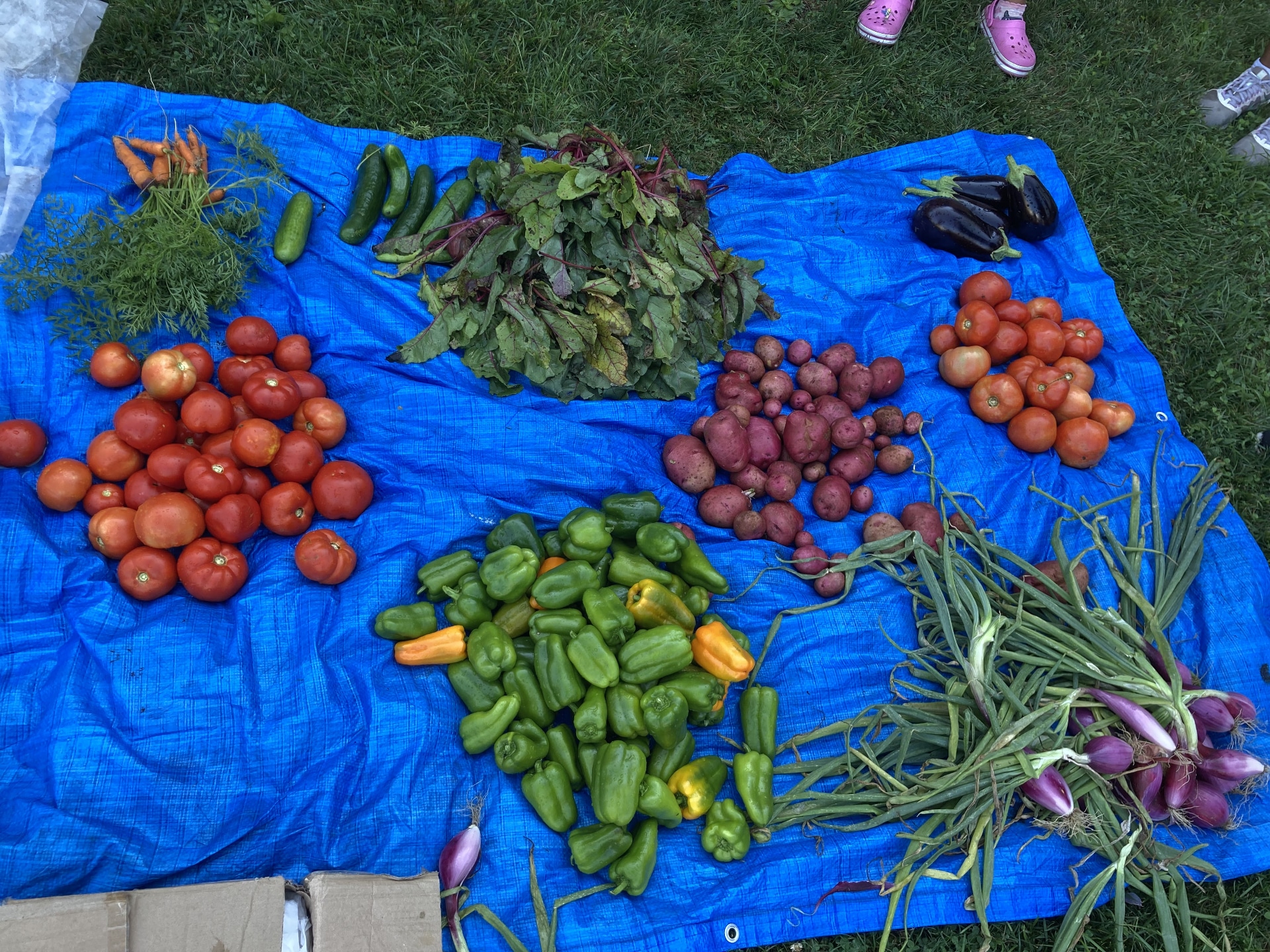 For teens who fall in love with gardening, there is an extension of the SEED Skills program offered in the spring and fall, called Springboard. This leadership program invites a group of summer participants to continue work in the garden after school and on weekends to help finish out the season, start planting in the spring and help the staff plan for the next summer session.
There's another, even more intensive workforce preparedness offshoot of SEED Skills, called Grow Careers, that helps provide opportunities for young people ages 16 through 24, who are interested in nonprofit work. Anderson explains: "We match young people with host employers who are all nonprofits or mission-based businesses, and we pay them, we support and coach them and we provide professional development, like resume building and LinkedIn page development."
Many kids in Grow Careers have been involved with Trellis for Tomorrow throughout their teens and have built relationships with the staff. This can help Anderson and her team make life-changing connections for them as they figure out their post-high-school plans. In one memorable case, Anderson shares, one of the youths in their program was a DACA youth looking for work experience. They were able to secure her an internship at Alianzas de Phoenixville, an advocacy organization that helps immigrants who have recently arrived in the US.
"She ended up being a phenomenal fit, they loved her and she loved them," Anderson remembers. "Every youth is different, but it's nice when we have a lot of history with them and can connect them with what they're passionate about."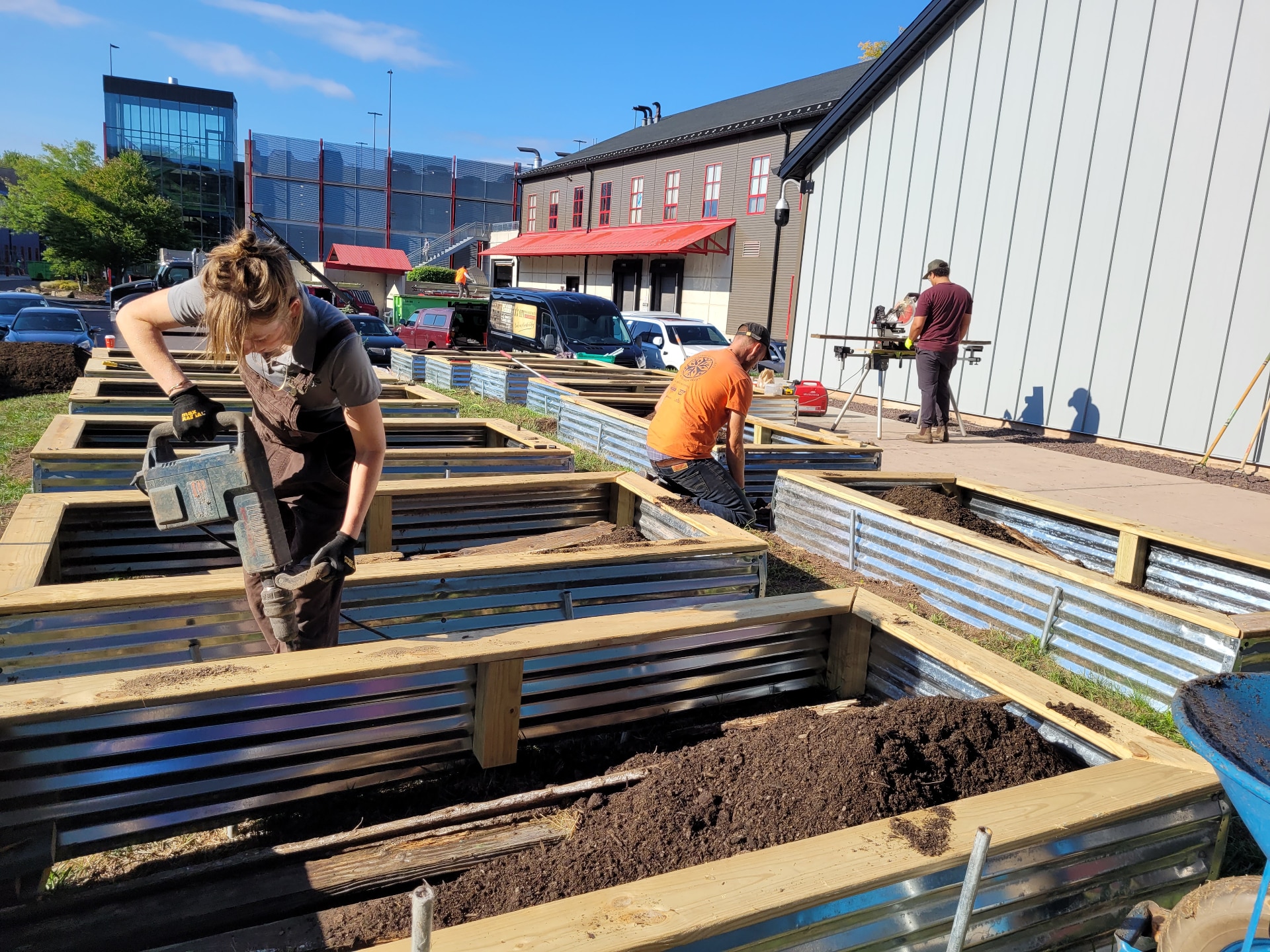 The other main facet of Trellis for Tomorrow is Food for All, a gardening program where organizations, like businesses, community orgs and faith-based institutions, can host and maintain vegetable gardens on their properties.
"It's open to any organization that has land and an interest in growing food for food insecure individuals and has a group of people willing to steward the garden," Anderson notes.
As of 2023, there are 27 Food for All gardens across 5 counties in Pennsylvania, ranging from six beds to over 100-beds. The Trellis for Tomorrow team, which is made up of gardening experts and environmental justice advocates, design and install the garden beds, provide all organic seedlings, and help educate and support the volunteers throughout the growing seasons. The host organization handles all the weeding, maintenance, harvesting and delivery of the harvested produce to nearby food banks and pantries. Anderson estimates that these gardens produce between 30,000 and 40,000 pounds of donated produce each year.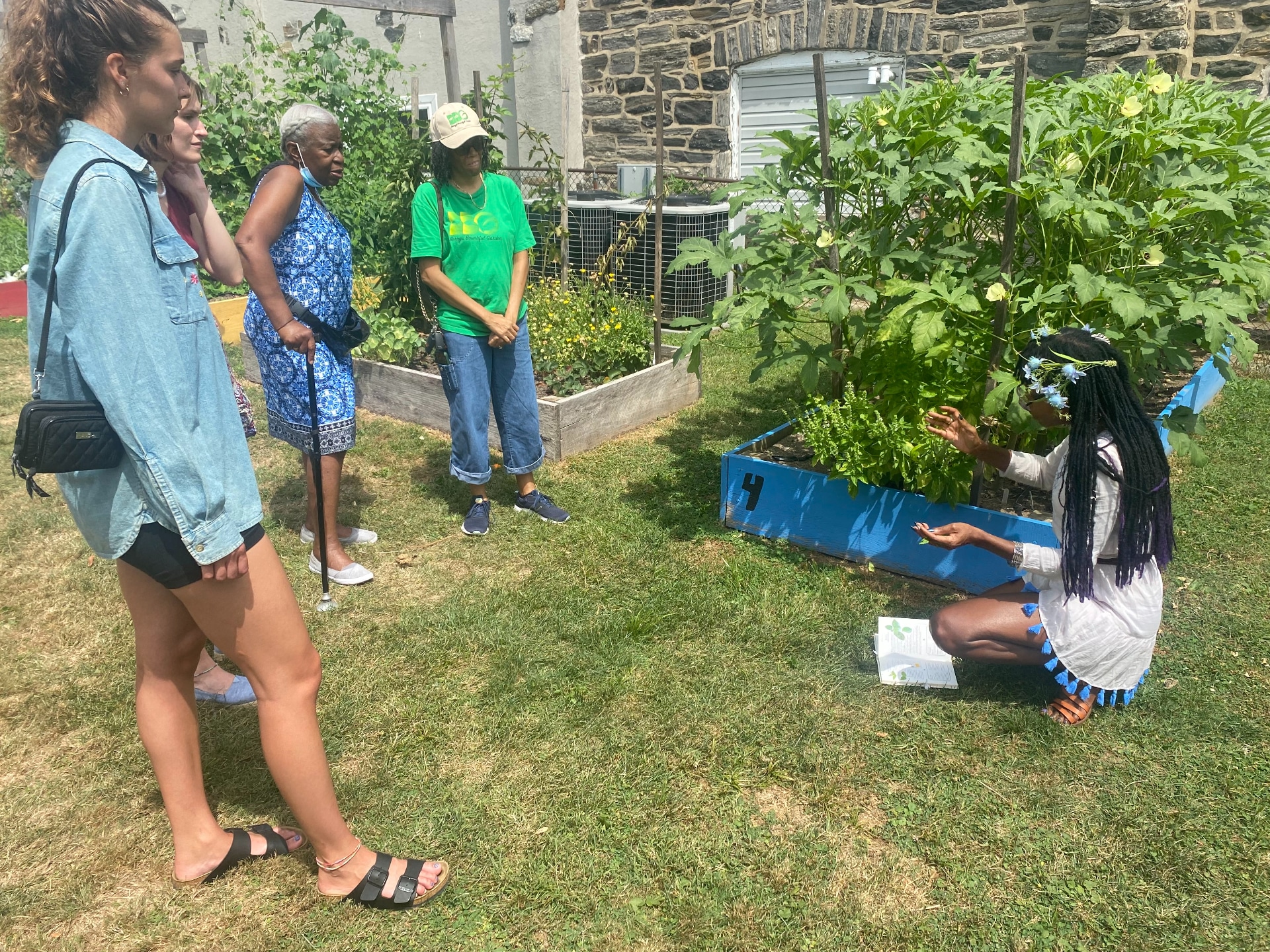 Food For All has always been a popular program, but Anderson says that local interest has exploded in the wake of the Covid-19 pandemic.
"Every week we get a new school or organization asking to do a garden with us! People are craving community, and the garden is a place where people can go and bond," she says. "Being in the fresh air, growing things, with your hands in the soil, you're grounded and connected to the earth, and it's a nice place to have casual conversations with someone you don't know."
She surmises that this is an even more profound experience for teenagers, who increasingly live more of their lives and experience so many interactions on two-dimensional screens.
"This is a huge opportunity for youth to experience a more tangible part of life," she says. "What people are feeling when they come and work with us in any one of these experiences is a sense of community, life and vitality, a potential for personal agency, and a sense of being able to change themselves and the world around them."
To learn more about Trellis for Tomorrow, or to get involved, check out its website, and follow along on Instagram and Facebook.